Prepress is a checking process of printing designs to find mistakes before apply printing. For any of the process final checking is important. For printing, it is essential to cross check whether the object is selected properly for the respective purpose. Image Solutions India has experience in this prepressing and printing designing service in past decade. We were having variable models of printing designs with us for every business purpose. We assure that we will definitely bring your business at top position by approaching via business card, catalog, newsletter, brochure, and flyers. For this prepress and printing designing service, we were having a lot of employees who are well educated and experienced in past decade. So, surely they will check your printing designs in the process of prepress with high quality checking methods and software systems.
Cheap cost of service providing in prepress and printing designs:
You can compare with any of the competitors in this service providing firm, we are one and only service providers offering this service for the cheap cost. Image Solutions India motivate is not to earn more profit, instead of that we are working for providing a good service to our clients. Using that benefit customers can improve their business within a cheap cost and they can utilize some amount of money for any other core business purpose. Also, the most popular benefit is we are providing a trial of service quota for the free cost of the option. Believe that free trail of service quality is 100% valuable and you can check it with forwarding some of your images with us.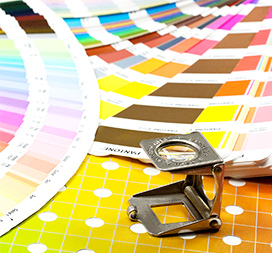 Benefits of printing designing service of us:
Printing designs are one of the popular processes of getting more business benefits from their customers. Because of whatever trying to impress more clients through digital technique direct approach through paper printing designing technique is the most popular process. Our printing designs are perfectly suitable for every business and it is 100% matching with their product approach and proposes. We are having the ability to give you unique printing designs models to carry your business into next position. Impressive look of printing gives the most advanced business opportunities and assure that we will do it best.
Our Specification of prepress and printing designing service:
Our printing designs contain the both images and text which describing the business, product, offers, benefits, and specifications. Creative printing designs are our specification with proper color matching, text position and its size, reasonable images and address of the company.
Our printed page will contain,
If you read our printing designs page you will get the answer to the above questions.
Who needs this service?
Peoples who need the below service they can easily approach us,
For Printing preprocess,
Prepress for offset printers

Digital printers

Flexo printers

Screen printing

Gravure printing
For printing designing process,
Commercial printing

Package printing

In-plants

Publication printing
Also, the customer can contact other than this service if you need with high quality.