Backgrounds are very important for every image. A good background image increases more attractive appearance and quality of an image. And the same time we would concentrate on the busy background for an image. The busy background was actually not giving high quality of look for an image. To give service in this eliminating busy background, Image Solutions India offers the world prominent quality of output. Eliminating busy background is easy but making the final output without making any error is very crucial and it requires more experience like our graphical editing staffs.
Backgrounds are not for actually pre-setups to most of the photography services expect portrait photography, wedding photography, studio photography, Real estate photography, event photography. Naturally, those busy backgrounds will be captured during the photo shoot. So, it is nature in photography world but we need to eliminate it by our most advanced editing service by clipping the necessary object from the image frame. Our Clearing busy background image editing service is in the level of making highly professional refined edges for the clipped image. No one can find that the output image has come after the process of clearing busy background service.
Erasing background service for the photography:
Erasing background service is a post process of changing background. Image Solutions India will assure that if our clients are single or company oriented, we are offering this service with 100% accuracy and without error. Most advanced editing software and highly qualified editing staffs are here to handle this service to obtain clients expectations. Erasing background service is one of the techniques that involved in this eliminating busy background service. To know more about our strength in service satisfaction just uploads your image files to our address and wait for just in second to know about our service quality. Highly trained image editing staffs are appointed to handle this erasing busy background service for an unbelievable cost of service.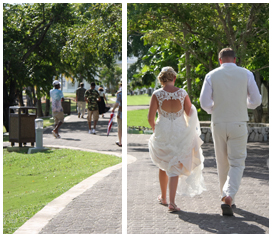 Advanced editing techniques in this background removal service:
Image Solutions India was utilizing advanced image editing tools for this background removal service. Our image editing technique is entirely different from others and the Photoshop software is in latest updated version. For example, we are using Pen tool, Magic wand tool, Polygonal Lasso tool, Magic eraser tool, and Background tool. These tools are regularly used by every image editing service providers, but we are specialized by using it for an actual purpose.
Our professional editors were having the knowledge to use the appropriate tool for the required editing techniques. Also, have the experience to use different editing tools for various services like path fixing, erasing, easy clipping and complex clipping. The secret of our success is following the unique and standard editing process for this eliminating busy background service.
Why go for eliminating busy background?
Erasing busy background is the need for the people who want to erase the unwanted background, behind the main focused image. Peoples who are all hired for the services like Eliminate background permanently, replace the background, background retouching can get world best quality of service from us. Currently, we are having clients in most of the photography service providers like,
Photography service providers

Portrait photography service providers

Casual Photography service providers

Children photography service providers

E-commerce business providers

Advertisement photography agencies

Fashion photography service providers

Personal Image editing requirements