If you may think that Adding, removing and replacing objects image editing techniques is complicated process forward it to our Image Solutions India's Graphical editing team. We will make it very simple by using our professional image editing techniques. Photoshop is generally created to make an easy process of image editing by its critical editing position. Also, Image Solutions India having Photoshop experience to give best of service by adding, removing, replacing object service for the low cost of the budget. If you in the position of hiring image editing service regarding adding, adjusting, erasing and replacing service simply approach our team to get more quota about our service quality.
Making this replacement service is one of the magical works in the graphical world. It needs more sensitive editing work to maintain the quality of an image in high level. The most important specification is offering this service with the free trial option and delivers the project within the quick time duration. Adding, removing, replacing object image editing service is the need for every photography business entrepreneurs to fulfill their customer's expectation. We are here to reduce the additional work for most of the photography service provider by handling outsourcing service and give them a chance to concentrate their own core business.
Adding object image editing service:
Adding objects in an image frame is little bit easy work compare with removing. Just send your main photography and secondary photography with us by attached some editing information. Image Solutions India was using standard editing techniques to give a most advanced result for its clients. We will add your secondary image with the main photo frame by simply copy-paste techniques, masking technique and adjusting even curves, brightness and contrast. To implement this we using advanced Photoshop software with updated version. We are like to highlight some editing tools like pen tool, stamp tool, brush tool and erasing tool. Our staffs are highly trained to handle and purpose of tools to create an unbelievable quality of adding objects in photography. At last download our edited image with your 100% expectation of result. Most of our clients are in this adding service in sports photography, portrait photography, wedding photography and event photography.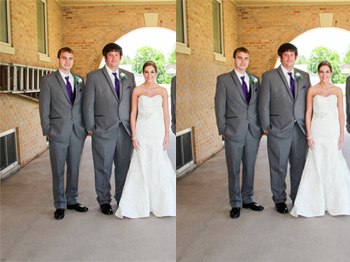 Removing objects image editing service:
Most probably we are using clone stamp tool, quick selection tool, pen tool, lasso tool, crop tool eraser and brush tool to Removing /erasing objects from photography. Who are all searching for this removing image editing service just send your image to our address and we will return it with your expectation. Specialization of Image Solutions India in this removing object service is the final output is very high quality and no one can find that this image comes after post-processing service. Most of our clients are in studio photography, portrait photography and fashion photography service providers.
Replacing object image editing service:
Replacing objects also have same editing techniques like adding objects, but it has a mild difference of adding the new objects to replace the actual objects in the original photography. Replacing is just set up an image in front of an original object to replace without disturb the original image. Compare with both adding and removing it is very hard to complete. Even though we will supplies it with 100% customer's expectation quality.
Some of our service options in this image editing service:
Erasing unwanted interruptions enter into the frame

Adding peoples for animation photography

Erasing sunlight and camera reflections in the function photography

Adding frames for the portrait photography

Replacing face instead of any other human face

Adding or creating beautiful garden effects

Replacing sky for real estate images