Image Solutions India dollop property business assistants to bring out their real estate images from their dull conditions with Photoshop gardening enhancement techniques. Each land business organization is employing photojournalists to take their property photographs. Getting the best and experienced photographer is insufficient to get your business objectives as some of the time the specialists likewise commit errors while shooting their photograph shot.
For instance, camera quality can influence your image quality or can make it look exceptionally dull. Some of the time all is well, however, the climate conditions will be more regrettable implies that you will get most noticeably awful quality photographs. In these conditions, real estate photo editing experts at image solutions India-UK helps our customers to enhance their photography with various real estate image enhancement techniques.
Gardening Enhancement in Real Estate Image Editing:
The process of beautifying exterior portions/parts around your real estate property. The process of cleaning outside areas such as trees, flowers, vehicles and unwanted objects presence in your real estate photography to make its looks stunning and impressive.
We also offer day to night conversion service, color correction, color cast removal, removal of jagged edges, watermark removal, changing backgrounds, grains correction, noise reduction, horizontal and vertical perspective correction, curves and levels adjustments, brightness and contrast adjustments, white balance adjustments, swimming pool manipulation, photo clipping path, clipping mask, background edging and trimming, blending multiple exposures, HDR editing and 360-degree panorama etc.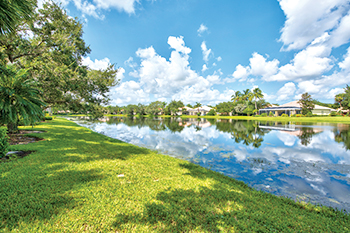 Real Estate Day to Night Conversion Services:
The excellent real estate photo editing team are familiar with Adobe Photoshop tools, Adobe Illustrator tools, Lightroom tools and other advanced photo editing software. So, they can efficiently convert your daytime photographs into night time photography with extraordinary lighting effects.
Our Gardening Enhancement Techniques:
Gardening enhancement technique allows our editors to make trees and leaves color green to highlight your property and Real estate photo enhancement experts at Image Solutions India proffer following types of gardening enhancement services to create an enlightened visualization to your property portraits.
Removing trees, leaf, grass and flowers around your property

Removing third party vehicles

Removing unnecessary objects

Background correction/adding backgrounds

Swimming pool manipulation

Changing sky colors and dull skies

Color correction and adjusting white balance
Enhance your sales with real estate image retouching services:
Our real estate gardening enhancement technique helps you to decorate exterior portion to highlight your property building, apartments, house etc. we can accomplish to delivers a complete range of solutions to your antique, architectural and promotional photographs with our real estate image retouching services like image restoration, image correction and manipulation techniques. Our gardening enhancement, photo stitching, interior designing or virtual staging services and exterior designing services are the most popular and wanted services from our clients from UK, US, Russia, Spain, France, Canada, Ukraine, Norway, New Zealand, Netherlands, Philippines, Japan, China, Poland, Greece, Austria Ireland, Australia, Italy, Sweden etc.
Our clients from real estate business industry are getting a maximum turnover on every year. We also serve local realtors, real estate agents, real estate photographers, advertising agencies, newspaper, magazines, website owners, E-commerce business professionals, studios and freelance photographers to revamp their business with our quality real estate photography enhancement services.