Image restoration techniques sometimes needed the combining and removals service for an image. Image Solutions India is in the top most position to give more benefits to its clients by offering this combining and removal service with high quality. If you hire for any of the merging and erasing service just believe us we will bring your expecting output without making any fault and it's our specialization. Compare with another image editing techniques replacement service requires more sensitive and concentration. Merging and removing service is not only having the simple step of copy paste, also having additional editing retouching works like stamping, erasing, warp, rotating, skew, making a horizontal and vertical view and blurring. You need to know an important aspect of our editing process is, that we are offering this service for cheap cost and also having benefits of a free trail of service of this photo combining and erasing service.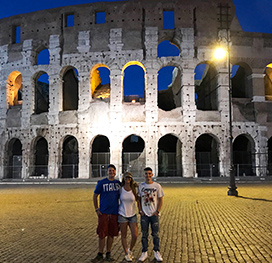 Why Image Solutions India is special in portrait combining and removals?
Image Solutions India is special in this portrait combing and removing service. And the specialization is not mentioned within a single word. Most probably our clients are hiring for this portrait combining and removing service compare with other image restoration techniques. Our clients are in the various field of business like portrait photography service, Stock photography service, Studio photography service, Portrait studios, Image graphics developing companies and for some custom requirements. We are like to share that our specialization is having advanced editing software's, World best graphical editors, quick response in the project submission, comparatively cheap cost, error free service providing, never having any automatic editing systems, manual experienced, high-security system for image files, professional are utilizing to handle this merging and disjoining service etc…
Photo merging and erasing service:
Image Solutions India's other valuable editing techniques include in this photo merging and erasing service are,
Removing background details

Combining photos

Merging and removing service

Portrait merging Service

Swapping the smiles

Erasing peoples

Retouching background property

Retouching Architecture
Advantages in this merging and removing service:
If you choose Image Solutions India for this service you will get more advantages like,
Combining more images with a single frame without find that it is post-processed image frame

Making some creative combinations

For making manipulation by changing background

Adding a special object in a portrait image frame

For graphics image creators by combining new effects

Removing service required for frame without known that it was post processed image
Process of Combining and removal service:
After combining an image with one image it requires more post process to complete this merging service. Image Solutions India is following the special editing techniques to never make any errors in this Combining and removal service.
STEP 1:
Getting the images from our clients
STEP 2:
Scanning with new editing processing to find the defects whether matching with client's expectation
STEP 3:
At side by side completely gather the instructions updated by our clients
STEP 4:
Apply the editing techniques to that image until gain the actual result expected by our clients
STEP 5:
Also applying some important post-processing of image editing techniques in this merging and removing service
STEP 6:
For example, we apply color correction, contrast matching, brightness matching, and background stitching with actual image
STEP 7:
Allow the images for quality checking
STEP 8:
At finally send it to our clients address with 100% customized the quality of service.