Bring the radiance to your wedding photos with the help of advanced photo editing effects. Looking to stand out from the crowd, get exciting wedding photo editing service from Image Solutions India. Capturing the lasting and beautiful look wedding photography is such a complicated task, by the time it's the challenging task for every wedding photojournalists. No one can build a beautiful foundation without any individual effort. This is how professional photo editing methodologies are helping photographers and other photo editing industries to maximize their image quality.
No wedding photographic artists ought not to shoot the photos of bridesmaids. Indeed, even the most advanced photographic gear on the planet can't keep outsiders from wandering out of sight of your wedding photographs and occasion depictions; or kill imperfections, stray hairs, and wrinkles from your generally culminate portraits. Wedding photography editing technique permits graphic designers to make imaging adjustments to bring wise arrangements.
Our wedding photo editing covers the following image enhancement process are,
Background changing

Removing dull backgrounds

Color replacement and color correction

Brightness and contrast adjustments

Whitening teeth and eyes

Adding/Removing third party persons

Applying tones and moods in your photography

Improving low-quality pictures

Retouching the bride and groom

Merging two or multiple photos together

Weight reduction and body slimming

Removing shadows and highlights

Removing creases and wrinkles from clothing

Album designing services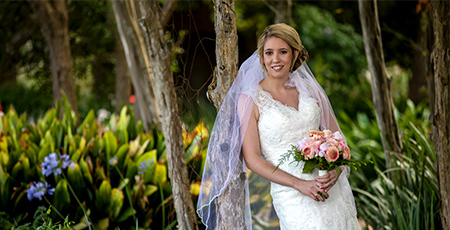 Professional photo retouching services for your wedding photos:
Image Solutions India is the popular image editing company offers professional image retouching services to your wedding photographs. Our wedding image retouching services help professional wedding photographers, studios, freelance photographers and other image editing companies. We can experts in using latest software tools and image editing methodologies to brighten up your faded images.
Our team of creative graphic designers makes your wedding day more memorable by editing them using advanced image editors. Our focus is delivering custom photo editing service to your wedding photographs.
Wedding photo editing tips:
Stick out from the crowd

Applying trendy effects in your photography such as vintage and retro

Keep the sunshine in

Eliminate unwanted effects from face and other areas

Make Eyes Brighten and Pop

Erase the mistakes by photo editing process
Recomposition your wedding images:
Reducing unwanted color presences, black and white to color conversion will make your photography looking better than their original. Adjusting right color tones will improve your low-quality images. The color enhancement process in your wedding images will bolster bride and groom stand out from the crowd.
Artistic Retouching:
Retouch your marriage photos using advanced image enhancement techniques to make its look shiny. With our amazing image correction process, we can create fun stuff to your wedding photos.
Album Designing Services:
Our stunning album designing services will decorate your special day as an unforgettable gift. Our designers will apply all kinds of artistic editing and retouching to make an ideal wedding photography of yours.
Virtual Weight Reduction to your wedding photography:
Personalize your wedding photography and instantly make its look gained or lost with the help of advanced photo editing techniques. The professional wedding image editors at image solutions India will do body slimming process to your wedding photos to make its look better than their actual.
Wedding Portrait Retouching:
Our wedding portrait retouching services include retouching skin, combining images, recomposition, removing people, creating mood and adding special effects. Retouching wedding portraits involve basic color and lighting adjustments, color enhancements, brighten up images in a superior way. The professional wedding photo editing experts will help to pop your dull images by changing their color tones and applying alternative backgrounds.
Looking for professional wedding photo editing company to make your photographs look shine and awesome. Just outsource your bulk volume of wedding photos to Image Solutions India. we provide wedding photo post production services, wedding photo post processing services, wedding photographer retouching services to wedding photographers in UK, Canada, Norway, Poland, Phillipines, Switzerland, Sweden etc.