Image Solutions India was serving to its clients in this Image Blending Service with unbeatable quality compare with some image editing service providers. We are prominent HDR image blending service provider to HDR photographers around UK, USA, Norway, Sweden and European countries. Image Solutions India is having the vast facilities of technology to combine a number of photo services with an attractive appearance.
What is Image Blending or Photo Combining technique?
Merging more number of photos into a single frame is not so easy also side by side maintaining high quality? But, Image solutions India has a capability to merging photo into another one. The reason is our photo-collage editing team was finished a countless project in this Blended Photo Collage Service.
Send your digital photos to our official address and within a short time period, obtain a professionally blended image to your address. We assure that if you are a personalized photo collage service client, it will give a cherished memory at any great occasion in your life. Our world best team is always ready to combine your number of images into a single frame by a specialized method of portrait merging.
Our Image Blending service covers entire collaging techniques as,
HDR blending service

Blended photo-collage service

Personalized photo-collage service

Blended collage photos for mobile Cases and iPads

Customized Blended Photo-Collages service

Photo merging service

Photo combining service

Photo removing service

Merging photo into another one

Swapping smiles in portrait images

Portrait merging with manipulation

Background peoples removing service

Photo montage service

HDR image collaging service
Image blending services provider across the globe?
Our flawless team was having a lot of experience in this Image Blending Service. Image Solutions India is an award winning real estate HDR image retouching service provider to real estate photographers across worldwide because of its premier and good service providing a methodology. Portrait collage service is one of our most forefront projects and a number of the valuable clients are from UK, Australia, USA, Japan etc… Moreover, our clients are in HDR image blending processing services, Stock photography service provider, Portrait studios, party photographers and some local image editing service providers.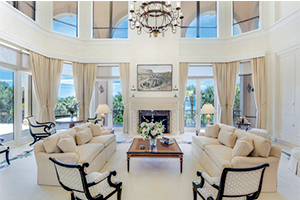 Personalized photo-collage services provider across the world:
The combining of assorted images of your personal photography is easy and fast finishing process for Image Solutions India. Some of the personal image blending service includes Wedding photo-collage service, Anniversary photo-collage service, Birthday occasion college service, Reunion of family photo-collage, holiday occasion photo-collage, Event photo-collage service, game event collage photo service, Valentine's day gift college snap, Family image blending service, Christmas photo memories for college, Graduation Photo-Collage, Grandparents photo-Collage, Mother's day gift photos for combine, Company vacation event photo-collage, Loving memories, Newborn baby and pet photo collaging service. These all services are come under customized editing method as per clients wish.
Just select and send your personalized photos to us with editing guidelines attachment, we will give you the unbelievable quality of delivery. Image Solutions India is not working for the price; Working for customer satisfaction with reasonable cost of service compare with most of the competitors in image blending service providers.