Image solutions India is popular a creative graphic design service provider delivers creative photography illustration service to your commercial and personal requirements. By the same approach, it gives the best illustration service through the pop art effect for its customers to improve their business. Pop art service is a process of creating the images with some handmade effect with impressive color. It never looks like the ordinary image visibility; instead of that, it has the good response for any of the business in its product selling with completely different effect in its visual. Most probably Pop art services are used for quick attraction and make their customers turn quick for their business. Image Solutions India is promising that it will provide you the great illustration effect by its creative pop art service if you are eager to improve your business through this unique and outstanding advertisement proposal for any of the business. Get the world best benefit to allow your images for outsourcing creative pop art service whether it for business advertisement or personal purpose.
Creative pop art service provider: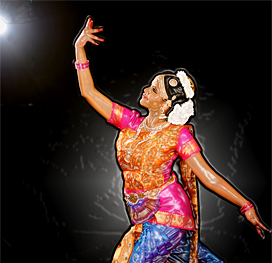 Image Solutions India is support for the people who need the special advertisement with the handmade drawing of pop art or automatic editing techniques. Automatic editing technique is a process of creating the effects with software with latest editing technique. We are having the experienced artist to draw the client's requirements without any errors by hand drawing. And in the automatic conversion method, just send your images to us and we will send you with pop art creative effect with the unique quality of appearance. Creativity is high for our illustration editing staffs to understand the client's expectations and work together to give the same expecting service without any misunderstanding for the very cheapest cost of service.
Some of our effects of the unique and professional pop art service:
We can create any of the effect for your image by automatic pop art conversion technique. By utilizing the latest visual effect of the software system we will do anything for our clients. Some of the automatic effects include,
Andy Warhol effect

Pet glow effect

Superhero effect

Artist touches effect

Photo to canvas effect

Geometric effect

Warhol style with 2,3,4,5,6 panel effect

Classic Warhol pop art effect

Watercolor sketch

Retro pop art effect

Graffiti style effect

Descriptive effect

Photo collage on canvas effect

Dry erase board effect

Warhol stylish couple effect

Comic art effect

Classic comic pop art effect

The art box effects

Warhol style group

Propaganda art effect

American gothic

Manga style effect

Lomo art effect

Cubism effect

Scrapbook effect
Benefits of pop art services in business industries:
Our clients are an individual and business entrepreneur. Depending upon their requirements our clients are mentioned in below.
Portrait photography to make their group photos into art effect

Fashion photography service provider to impress customer

Movie posters and advertisement to give information about movies

Magazines and book printers for their story art creation

Newspaper printers to improve visitors to read the stories

Games and cd printers for their cover advertisement

Ready to work for clients custom requirements after utilizing free trial quote