Image Solutions India honestly delivers still image enhancement service with our outstanding real estate image editing services. Our still image enhancement assists you to edge your competitors by modifying your property images to create eye catcher and clarity presentation. Our group of graphic designing specialist's expertise and skilled professionals who are certified with appropriate image editing techniques they can guarantee an exact representation of the property while as yet upgrading the pictures to make them look tastefully engaging.
What is Still Image Enhancement Technique?
Still image enhancement is the process of work out your dull-looking images which were captured by the poor lighting circumstances and backdrop distortions into less distractive, clarity and high-quality images with expert image editing techniques.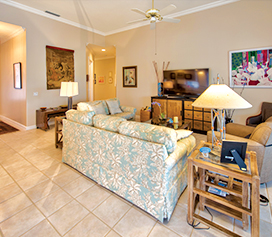 Improving Interior Exterior Still images is an exceptionally concentrated field in which we have developed in driving advertising industry. Land specialists search for very much enhanced pictures to showcase their properties to owe their clients. Our surely know that we ought to make them manufacture their business through our real estate sill image enhancement services. Our highly experienced designing team produces huge volumes of images to all our clients from multiple business industries that are spread across the globe.
Our still image enhancement services include multiple exposure corrections, sharpness adjustments, color balance adjustments, white balance corrections. Three types of essential techniques are involved in Still Image Enhancement
Perspective correction services

Color cast correction/removal services

Sky changing services
Perspective Correction Services:
Real estate still photos enhancement experts' carefully correct distortion appears in your property photography. By exploiting our designing techniques to create perfect angle adjustments to make a better presentation of your images. We can handle two types of perspective correction and angle distortion adjustment services are mentioned below,
1. Horizontal Perspective Correction

2. Vertical Perspective Correction
Color Cast Correction/Removal Services:
Color cast removal process help to predict realistic as well as meticulous real estate photography to your property photos. By adjusting color balances, white balance and removal of color casts will deliver clear and vibrant look images without reducing its existing quality.
Sky Changing Services:
Image Solutions India provides a chance to select preferred skies, sky colors, and clouds to your real estate photography. We can provide flawless real estate images by removing distracted skies and clouds appeared in your captured photography. Our team can fit preferred backgrounds and other artistic effects according to our client's expectations.
Still Image Enhancement in Real Estate Image Retouching:
When editing your real estate property images, we apply following still image enhancement procedure to make your customary photography into the phenomenal look.
Adjusting the brightness, contrast and replacing colors

Addition of texts/objects, sky changes

Correcting horizontal and vertical perspective distortions

Horizontal and vertical perspective correction

Removal of distortions

Grains and Noise Removal

Adjusting poor lighting and highlights

Timestamp removal, correcting faded edges

Addition of texts/objects, sky changes

Adjusting the brightness, contrast and replacing colors

Correction of exposures, reducing or removing shadows

Cropping, rotation and resizing

Image density alteration

Removal of camera flashes and minor reflections

Correcting flawed and blurry images

Curves and levels adjustments

Lens correction, minor color binding

Removal of unwanted objects and resizing the images
Why not contact our still image enhancement team?
Our team can deliver the rich look and high-quality real estate photography to bolster your e-commerce business. We assure that our delivered images are 100% accurate without missing its original quality. We serve web-optimized images for your advertising or multiple business purposes. Our customers from the UK, US, Russia and other European countries are enhancing their real estate business growth with our best class real estate still image enhancement services.