Adjusting the brightness and contrast is the best part in digital photography editing. Especially, this technique is used to bring out in-depth image details to your darkened or brightened photos. Giving details to your captured photos can efficiently enhanced with the assist of brightness and contrast adjustment services. The brightness adjustment helps to enhance brighten the dull photos or darkened the lightened photos. Unlike, the contrast adjustments used to increase or decrease the contrast level presence in your photographs. If you looking to bring original and reality look to your digital photos, by combining these two techniques will ridiculously helpful.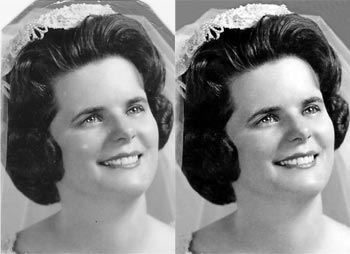 How to use brightness/contrast adjustment technique?
Brightness/contrast adjustment is the simple Photoshop technique which is a help to photo editors to bring out missing details in their photography. The professional graphic designers at image solutions India using adjustment layers to correct your photo. By using adjustment layers to make changes in your image will never affect the original quality of your photos.
Brightness vs contrast in your photos:
Brightness level defined by the overall lighting appears in your photography or darkness of your images. Unlike, the contrast is the difference among the darkest as well as brightness parts appears in your images. This can be efficiently fixed by using basic photo adjustment processes.
Steps to adjust brightness/contrast in Photoshop:
Open your image in new tab

Create duplicate layer

Go to -> Image -> Click adjustments tab

On the adjustments tab -> Click brightness and contrast

Drag the brightness slider to the left to reduce its value as -40

Drag the contrast slider to the right to increase its value as +50

File -> Save -> Save your file
Solve Exposure issues with brightness/contrast adjustment:
Usually, the photography exposure problem may occur due to many situations like bad camera settings, too much of light coming from the camera flash and bad environmental circumstances. Finally, the result of your captured photographs looks too brighter or too darker. In this situation, there are many photography alterations helps to improve your photos look better than their original. Our photo editing team can combine your multiple exposure images together to bring out best class outcomes.
We also specialized in following techniques are followed by,
Using levels to adjusting exposure

Using curves to adjust exposure

Adding contrast using curves

Burning and Dodging

Preset levels adjustment

Custom levels adjustments
Photoshop brightness and contrast adjustment technique and exposure correction technique mainly used to fix real estate images and high dynamic range (HDR) photos. Our photo editing team are not only experts in Photoshop editing techniques. They are having excellent skills in other image enhancement techniques, photo editor tools such as Lightroom, adobe illustrator etc.
Photoshop brightness/contrast adjustment service:
When you start merging the brightness/contrast level together using Photoshop, you will get proper missing details in your images. By clicking the brightness and contrast adjustment tool, the new adjustment layer adds color and tones adjustments automatically to change your image pixels without affecting its originality. If you want to improve your dull photography, send those samples to us. we provide sample free work for until 10 images. Our quality control team will recheck your images once our editing process has completed. We assure that we can deliver 100% quality outcomes to your photo editing needs with the fastest time period.